Turn the power key switch to the ON position.
Move the laser head approx. 20mm above work piece to focus positioning laser beam clearly.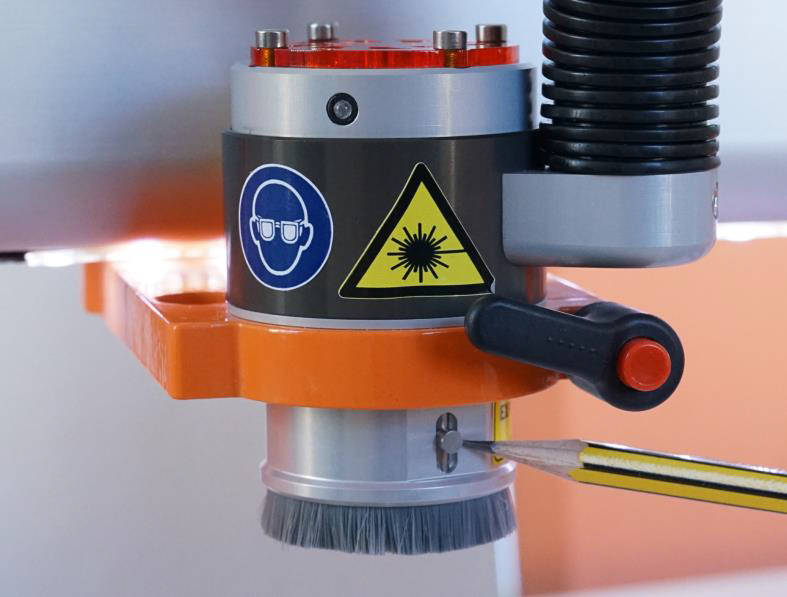 To enable the positioning light, move the zero point sensor to the middle position and the light should turn on.
The positioning light is a class 2 laser with far less power (comparable to a laser pointer).
If your laser positioning guide wont turn on after following this procedure please contact our support team and they can guide you on how to fix this issue.